… A simple, prescriptive, evidence-based intervention that addresses manual dexterity and fine motor deficits in school-aged children. – Natalie deBruijn, OTS et al.
Handwriting Difficulties



Between 10% – 30% of children experience fine motor/handwriting difficulties (Coppede et al. 2012), a serious problem that can result in school failure (Berninger & Rutberg, 1992; Levine, Oberklaid & Metzler, 1981). Such outcomes are increasing. Though handwriting activities are already an important component of early elementary school education (McHale & Cermak, 1992), handwriting mastery has now become a kindergarten curricular requirement whereas previously it was a first grade prerequisite.

Problem Indicators



It appears that some children are just not prepared for these earlier fine motor/handwriting demands. Fortunately for the educator, indicators of future poor handwriting performance (for instance, finger agnosia, poor motor planning, and poor kinesthetic awareness) may be observed, measured, and rectified with targeted activities directed at specific skill areas. This is where Pencil Gymnastics comes in.

Skill Development



The Pencil Gymnastics program is built upon strong evidence of a correlation between successful handwriting acquirement and a battery of physical proficiencies including adequate eye-hand coordination, visuo-motor integration, and especially in-hand manipulation, the ability to precisely manipulate and adjust objects in one's hands (Cornhill & Case-Smith, 1996). These are skills that can be taught. It appears that in-hand manipulation is mastered as a response to a need for the skill as cognitive development progresses and tool use is introduced (Exner, 1990). So the early introduction of tool use (chopsticks) among Taiwanese children may account for their earlier development of a dynamic tripod grip, as compared to English and American children who use spoons in the static tripod grip. It is thought this needs-based training enhances in-hand manipulation and thus may positively impact pencil control for handwriting (Exner, 1990).
Solution—Pencil Gymnastics builds the necessary performance components for handwriting.
These songs and exercises will help children identify their own anatomy and body positions in space, and will enhance proprioception and kinesthetic awareness.
Pencil Gymnastics prepares the visual-motor system with exercises that practice, build, and refine muscle control and motor planning to acquire skilled pencil control. Repetitive practice helps to establish proprioceptive motor memory and will more quickly increase muscle strength. Dynamic pencil movements are encouraged which utilize targeted muscle groups that improve speed, precision, and dexterity. Upper extremity anatomy and muscle development is monitored and a mature and efficient dynamic pencil grip is practiced to counter a static grip that leads to laborious "arm writing."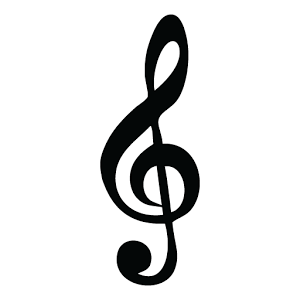 Exercises are optionally accompanied by songs to encourage and possibly enhance playful behavior (Kiellhofner & Vandenberg, 1982). As a certified hand therapist, I carefully consider upper extremity anatomy and muscle development in children. Songs will help children identify their own anatomy and body positions in space, and will enhance proprioception and kinesthetic awareness. The exercises are designed to address necessary performance components for handwriting. These exercises require minimal set-up in time/materials and can easily and frequently be completed by children in the classroom/home or therapy setting. I hope that you and your students enjoy the songs and exercises and you find them as effective and fun as I have! Overview of the Workbook The Pencil Gymnastics workbook consists of fourteen pencil exercises, graded in difficulty from one pencil to four pencils. All are accompanied by anatomical graphics to highlight proper hand and finger control and most include songs. These engage the child and help to cue him/her to complete the accompanying exercise movements. Specific tools and suggestions are included after each pencil exercise for children struggling with the basic movements. These Tips to increase success use passive motion and closed-eyes, which have proven to be most effective in boosting proprioceptive/kinesthetic feedback and enhancing body awareness and a child's success. They have been carefully designed for children of different ages with or without disabilities. Finally, optional advanced exercises, Hand Olympic Challenges, are also interspersed throughout the workbook to help encourage and guide more proficient children.
About the Author


Jo Tennyson Samson, MA Ed, OTR/L, CHT is a licensed Occupational Therapist and a Certified Hand Therapist. She obtained her Master of Arts degree in Education with an emphasis on school-based occupational therapy and teaching in higher education. She completed her thesis on OT interventions for children with fine motor handwriting difficulties. In her 20 years of professional experience in the field of Occupational Therapy, Mrs. Samson came to realize that there were no handwriting/fine motor programs available that addressed all the performance components (pencil grip development, visual motor integration, dexterity, complex finger motor planning and kinesthetic awareness) for good handwriting acquisition.
The Pencil Gymnastics program is a result of the hands-on techniques that Mrs. Samson developed in her work with children. The Pencil Gymnastics Program uses music and rhythm to engage students and make exercising fun while increasing proprioceptive self-awareness in students. Ms. Samson is currently working in hand therapy at Dominican Hospital. She has also presented workshops throughout the United States on a variety of topics, including sensory integration, pediatric splinting, and handwriting/fine motor interventions.
Pencil Gymnastics Includes
The Pencil Gymnastics Workbook

10 Pencil Exercises, designed to help children and students get Fine Motor Fit
4 Bonus Exercises and Worksheets
The Pencil Gymnastics CD

10 Children's Song Standards, rewritten and recorded for Pencil Gymnastics. These favorite songs help children engage in the learning and exercise process and enhance visual motor skills.